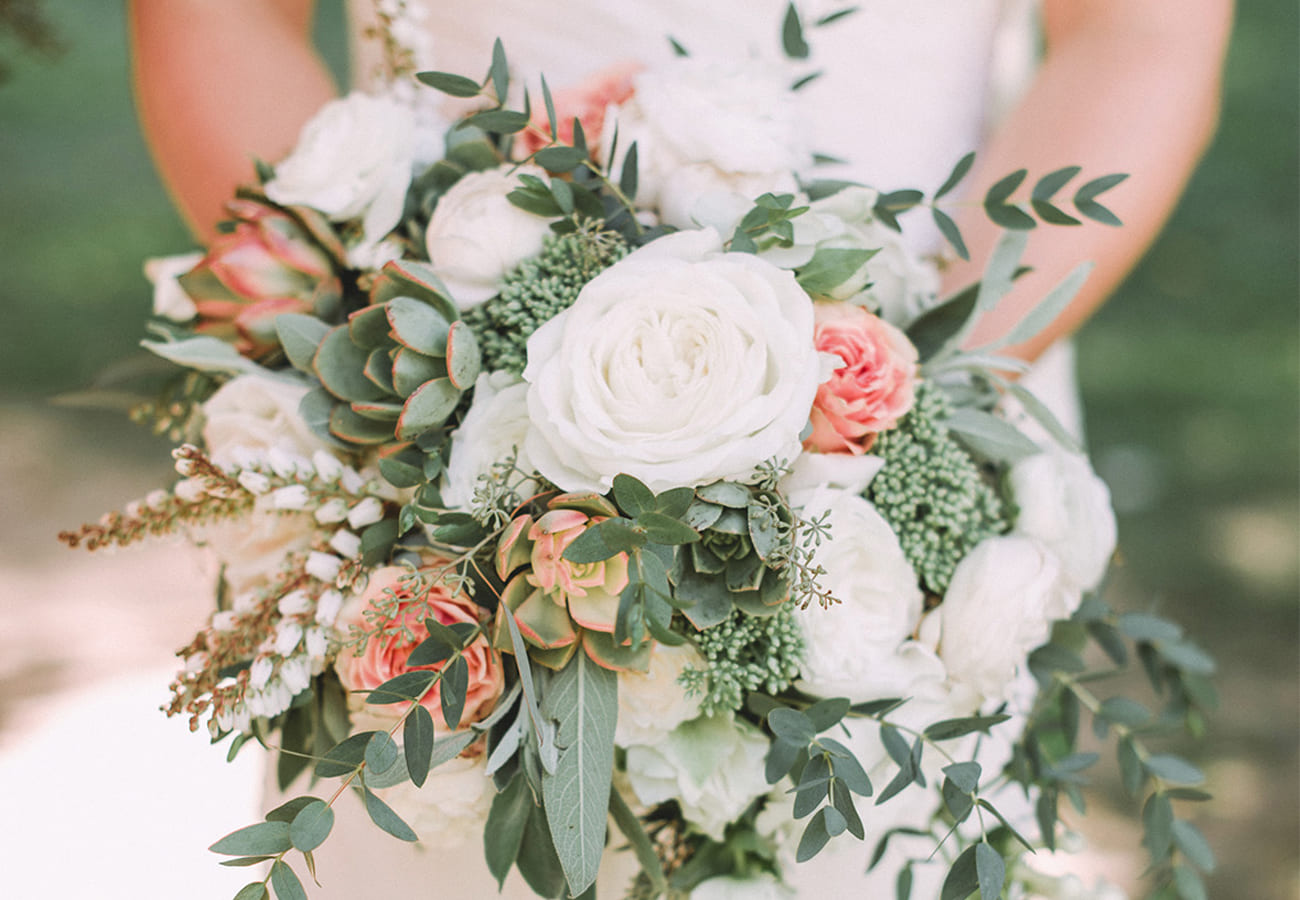 WEDDINGS!!!! Say BYE to the rustic style, HELLO to the natural.
The new era of green arrived, the tendency is to bring the natural to your event, even in a closed environment. The ideal is the subtlety of detail, not overloading the spaces but rather something with fresh style or maybe arrangements that have movement in a same direction focusing on the greens. Green is now the protagonist with subtle floral details.
It can be confused with the greenery style, but in the case of natural rustic elements such as wood must be incorporated specially for small details.
It is ideal for those couples who want to reflect their personality, their taste and give their wedding their own style, leaving aside the rigidness of the ceremonies and allowing themselves to celebrate a special moment in an environment in which they feel comfortable.
And like that the nature, trees and green are the protagonists, long imperial-style tables with central paths composed of green, hanging floral decoration, bridal bouquets loaded with green, and details decorating every corner. Lamps, baskets, palests, arpilleria, crowns, flowers and plants to have the chicest fanciest and beautiful wedding.
Add texture and contrast to your bouquets with our selected greens, be creative and impress everyone with your florist skills. 
@ Magnaflor we have it all, take a look our variety of plants and fillings that range from the impressive Baby's Breath to the incredible Eucalyptus. And everything in the middle, just fresh and direct from the farms in the middle of the volcanoes and with the most extensive vase life ever.
These are some of the varieties that you cannot miss in your wedding in the natural style …
Varieties such as: Eucalyptus, Evonimo, Romero, Rusco, Sage and Sword Fern, will make your decoration a dream.
Versatile, this eucalyptus has a fascinating structure and is a perfect specimen for the smallest garden. The color of this Eucalyptus gives you the feeling of elegance and sobriety making a solid composition with the rest of the flowers.
Eucalyptus Baby Blue is perfect for borders and containers. This plant is considered an evergreen broadleaf tree and the demand is very high for people who appreciate this type of colors and shapes in the arrangement.
The possibilities are endless with succulents. They make a beautiful centerpiece with different succulents. You can also put succulents in a vase with some small stones, with or without an arrangement of candles.
In botany, succulent plants, also known as succulents, are plants that have some thicker parts than normal. The word "succulent" comes from the Latin sucus, which means juice or sap.
So you know, if you want to stand out and make your wedding a dream, take this recommendation into account.
Magnaflor your flower wholesaler,  make it fresh and easy !!!
Credit: Vivian Bermeo