We know that industries in general have suffered a sharp global decline lately and the flower industry is no exception…
The issue of COVID-19 has made a big impression on us and we cannot stop.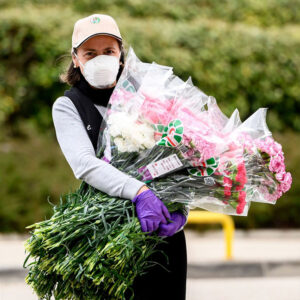 If you are a florist, this topic is definitely of your interest. The last months have been very hard and sometimes we already want to throw the towel away, but as Charles Darwin said "It is not the strongest species that survives, nor the most intelligent, but the one that best responds to change" and this is what It can definitely make a difference at this point in your life, or you adapt or disappear … it's that simple. Which path do you choose?
If you continue reading it is because you chose the first path … so let's get to work.At Magnaflor we have been analyzing the subject in depth and from this fabulous ideas emerged so that you can reinvent yourself with your florist, which more than a business is surely your passion.Depending on your scope or time, you can gradually implement them.Aesthetics or decoration: this part is very vital …. the image that your store transmits is the one that will determine the message that your customers will carry in your mind and then the one that they will transmit to other potential customers. We recommend that you bet on a modern, minimalist decoration so that you do not overload the environment.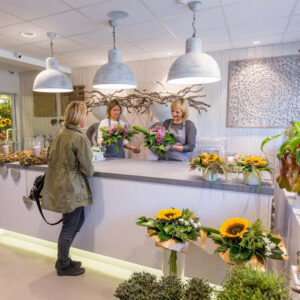 Attention: The ability to listen carefully to our customers is the most valuable thing, as they say "customer is always right" … maybe it is not entirely true but that is where you should bring out your ability to communicate assertively Read one or another article on human psychology, emotional intelligence or issues related to assertive communication, it will undoubtedly be of great help to you in advising your clients and you can be sure that they will return to you again and again.Oh and don't forget to smile. Counter or showcase: Perhaps it is more than obvious but it is not necessary to tell you that you should pay special attention to this part of your store … since when you see it attractive customers will enter if or if your florist. Find a theme according to the season (summer flowers such as sunflowers, hydrangeas, carnations, Agapanthus, lavender, greens, roses) … get inspired with fabulous ideas from the internet but put your touch, select the best products you have and play with them creating a story with them.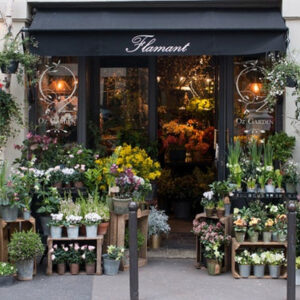 Order and Balance: it is usual that in high seasons you receive many orders as well as merchandise, so we recommend that you do not neglect the order of your store… Try to keep it clean and in order because this way your customers will feel more comfortable.High season: there are special dates throughout the year, keep in mind that you should get your flowers in bulk to save money, keep up to date in advance so that you do not have any last minute unforeseen events. Also take advantage of these dates to launch attractive promotions for all tastes.Design attractive and exclusive creations, if you please them you will already have recurring clients. Don't forget to have the most popular flowers in stock.Be original: making a difference in front of hundreds of competitors will give you extra points … bet on using an odotype (known as sensory marketing) a brand scent that defines you and is memorable for your customers. Music is in this context because if you put nice music your clients will feel comfortable.
Also choose an original paper design and without a doubt your arrangements more than anything else should make a difference. With it you will have everything. Unusual products: That's right … seeing something new catches the attention of anyone and even out of curiosity customers will dare to try it.For example, Preserved Flowers have been imposed in recent times and are in high demand. Also use them in exclusive compositions. The great advantage of having this product is that it is durable. Today, running a business is not easy, but it is time to reinvent yourself and win. Ahead!!Credit: Vivian Bermeo