This wonderful day is really close and  @magnaflor we are sure that your love wants to overflow. Do you know how you will surprise your loved one?
There are ways and ways to show the love for that unique being that harbors in our hearts, perhaps a very elegant dinner or a moonlit picnic … a romantic getaway to an uncertain place to enjoy a beautiful moment alone. Whatever your choice, there is something that should never be missing on this day, and that something is indisputably flowers.

The vast majority bet on roses and especially red roses as they are universally known to symbolize love and passion. And it is not the same to give a single flower as a large bouquet of fresh and lush roses.
There are those who think that this date is already very trite but nevertheless there are statistics that do not lie when they say that there are thousands of couples who celebrate big this day, perhaps because it was a date on which they began a courtship, a declaration of love, Maybe they delivered that ring that would change their lives or as a first date.
Today everything is easier, so most now prefer to buy their flowers online because in this way they arrive directly at your door which is more comfortable. But there is a detail, there are hundreds of pages that sell flowers wholesale and retail and you really have no idea which is the best option. The quality, color, or vase life of the flowers is not something that guarantees any website.
For its part, Magnaflor has a reputation of 5 stars, you can take a look and see the experience of others. https://magnaflor.com/reviews/
There are thousands of reasons in which a flower fits perfectly, but on this Valentine's day a flower has unique meanings:
Great meaning.
There are flowers of a thousand colors and shapes, so their meaning is unique as each of them. This allows us to express that love we feel in the most authentic way towards our partner or that loved one.
Express your love, passion, tenderness, sweetness, true friendship. Stages such as the beginning of a courtship, from engagement to engagement or without doubt the prelude to a night of passion.
Your partner is unique and special as well as each of these sweet flowers:
Nena Rose, Freedom Rose, Christa Rose, Explorer Rose, Pink Mondial Rose, Black roses, Tiffany Rose, Moody Blues Rose, etc.
Change the day of who receives them
This is more than evident and there is no need for studies to prove it or anything like that, the day of a person who has received flowers changes completely around the joy and happiness of knowing that someone has someone who appreciates and loves him. truth.
Fashion is fashion
Fashion constantly changes, comes and goes, but there are fashions that never happen and remain regardless of the time or place. Roses have been through the centuries that perfect detail and so today is the most purchased gift for lovers on Valentine's Day. Thus being the date on which more roses are sold than in the rest of the year.
The perfect complement
Whether it's a romantic evening, a dinner, a camping day, a meeting between friends, chocolates or any other way in which you are going to celebrate this Valentine's Day you should not miss the flowers because they fit perfectly with everything.
And if you are one of the people who does not like to complicate life, with a single click you can have the best flowers at your door.
Roses that last forever
We love flowers so much that we want them to never wilt, imagine that this wonderful bouquet lasts more than 15 days, does it sound good? Mmmm 15 days is not enough? Well, how about 3 or 4 years? Wooooow do you know what those roses are?
We introduce you to Preserved Roses, these roses can last for up to 5 years and there are colors that you can not imagine. These roses would undoubtedly be the ideal gift for your special person.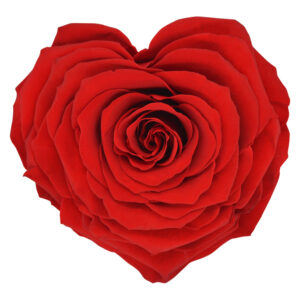 Everyone loves them
No doubt flowers are loved by everyone regardless of sex, age, social status or the hemisphere in which you are. And do you know why? Because when giving flowers you will never be wrong, it is a shot at the target, there is nothing sweeter than receiving flowers any day of the year, especially on Valentine's Day.
You may be interested in 7 Things About Valentine's Day Flowers You'll Kick Yourself for Not Knowing
What more reasons do you need? Do not think about it so much and place your order at magnaflor.com and live love on another level.
Credit: Vivian Bermeo