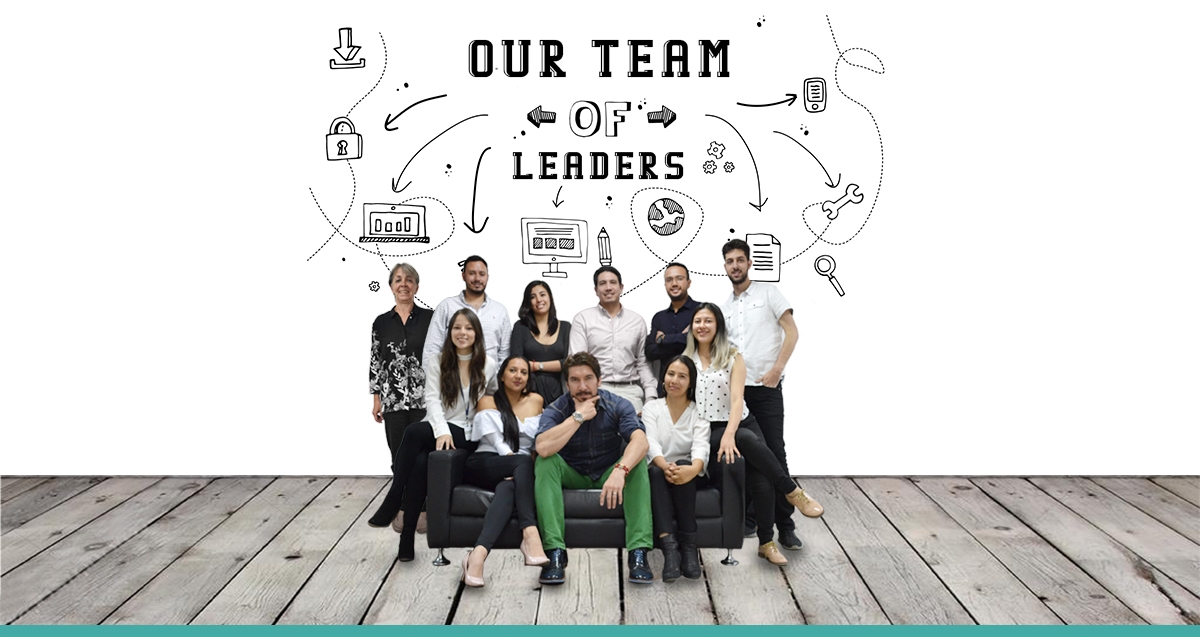 Our Favorite Flower Varieties!
At Magnaflor it's not just about selling the very best wholesale, farm direct flowers. It's also about celebrating these beautiful plants and showing our passion. All of us at Magnaflor have our favorites too, and we want to share our favorite flower varieties with all of you. Get inspired!
Our favorite flower varieties are as diverse as our team. The planet has given us such a selection of favorite flower varieties that it only makes sense that everyone has their favorite.
Alexis (CEO)
Favorite Flower Variety: Playa Blanca Fresh Cut Roses
I love this variety's pure white color, strong stem and beautiful large bloom. I can use them at home all year if I want, or I can give a huge bunch to my wife for Valentine's Day, our anniversay or her birthday. These are popular for a reason, they are stunning!
Gabriel (Operations Manager)
Favorite Flower Variety: Esperance Bicolor Roses
The light pink color goes with everything. The bloom is really unique and very large. It is a very special variety as a whole. Everyone I have shown these to has always wanted some for their home, family or lovers. Simply the best.
Paul (Sales Manager)
Favorite Flower Variety: Rainbow Tinted Roses
These are special because of the process that is completed to make these look really spectacular. Most people are not expecting to see such a colorful rose. It is the perfect blend of the organic and human creativity to bring joy to everyone.
Dayana (Purchasing Representative)
Favorite Flower Variety: Christa Fresh Cut Roses
The Christa is just so beautiful. It has a delicate pink on the outside but at the center the pink gets a little stronger. It is a nice balance of soft and strong and I just love having them around my house.
Johanna (Accounting)
Favorite Flower Variety: Blue Lilac Glitter Preserved Rose
The blue is very pretty and the glitter is just so much fun! I like this flower because it resembles my personality. I also like that it lasts 3 years or more!
Shilpa (Sales and Customer Service)
Favorite Flower Variety: Xlence Baby's Breath
I love this delicate flower. It compliments a red rose, like a Freedom or Sexy Red, perfectly too. It's delicate elegance really sets the mood for a loving home or an elegant event. Wherever I place this flower it makes me happy. I am like Peter Pan, as this flower keeps me young at heart.
 (Sales and Customer Service)
Favorite Flower Variety: Comet Solar System Roses
I love the Comet Solar System Roses! The soft white and the bold purple make them perfect for a soft or serious moment. The color combination can energize or comfort me depending on what I need.
Harish (Sales and Customer Service)
Favorite Flower Variety: Mayra Citric Garden Roses
I always find the Garden Rose varieties to be so unique looking. This one is particularly elegant and the red color always brings a playful warmth. I can give them to my wife or give my home a certain rustic elegance. They are perfect.
Bryan (Communications)
Favorite Flower Variety: Pluto Solar System Roses
I like the Pluto Solar System Rose because of the contrast of the blue and black. The blue is a very unique tint that inspires wonder and the black brings a great strength. For me the ability to dream is a great strength.
Liudmila (Sales Executive)
Favorite Flower Variety: Ragazza Fresh Cut Roses
These are really pretty because they aren't too bright. I like how the light pink color is nice and creamy. They blend nicely in any decor and they make me smile. They go with everything, I can always use them.
Peter (Sales and Customer Service)
Favorite Flower Variety: Neptune Solar System Roses
These roses take me to a magical place. The blue tint is kind of mysterious but it also is just cool to look at. When I am around a bunch of these I can't stop staring. I also find that the ladies love to receive these, just another reason why I love them.
Elvis (Web Developer)
Favorite Flower Variety: Black Tinted Roses
I like these because they are so different from what you usually think a rose is all about. When I have these around my house or have sent them to a beautiful lady, people are always impressed because they are something special.
Yessenia (Purchasing Representative)
Favorite Flower Variety: Sun Rose Tinted Roses
I love these! The purple, pink and white is such a pretty combination. While this color combination requires a special process to create this variety, it feels very natural. They also simply bring me joy, and that is what life is all about, bringing joy and happiness to everyone.
Thank you for reading about our favorite flower varieties, we are excited to learn about your favorites in the comments below.
Austin Stewart