Do you want to find the perfect vase in Halloween Season?
Normally when we think about Halloween the only things that come to our minds are skeletons, pumpkins and candy. But, if you are looking to do something different and unconventional, why not try a fresh flower arrangement? There are many ways to arrange Halloween flowers so keep reading and you will find out more advice.Welcome sign: Do you want to find the perfect vase in Halloween Season? Use a pumpkin! Welcome signs are perfect for your guests so usea a pumpkin to create a welcome sign and put some Halloween flowers on top of it.
Keep the warm and spook spirit!Skull Vase: Sometimes is not about the flowers that you use, but about the vase. You can easily find a vase and give your Halloween flowers arrangement a total different theme. This idea is perfect for a table centerpiece and it will make your house look chic during Halloween.
Halloween tools: Another way of making really cool Halloween flowers arrangement is by adding some fake bugs, snakes and other creepy creatures to our arrangement with glue.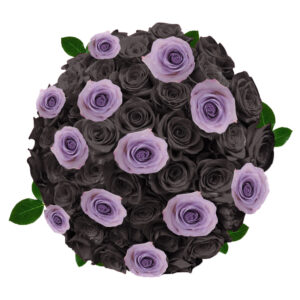 There are many ways to decorate your house for today's party. It's time to style your moment and we invite you to check our roses or send roses to your friends. We delivery the flowers to your door.
Credit: Vivian Bermeo