The Preserved Rose From The Beauty And The Beast Is Made In Ecuador
In Ecuador we know this rose as the preserved rose, due to a chemical, nontoxic process, this rose can last for a minimum of 5 years if you take care of it. The rose has to be kept in the box if you want it to last for several years. This type of rose needs very minimal care. Just keep it out of the sun and in a container so that dust doesn't get to the rose. When you give the gift of a eternal rose you are giving a lasting memory. People will keep these roses in a prominent place in their living space to remind them of the moment they shared with you. There is no greater compliment your recipient can pay to you than to place the preserved rose in a prominent space. A space where photos and fun parties will take place. This prominent place may also be the scene of somber times, even so, the rose will be there and bring great joy. That is what these Preserved Roses are all about, bringing joy and happiness. Who knew that something that looks so simple could be so important, could be so meaningful. Some say that items don't give us meaning, but these Preserved Roses are going to show you otherwise.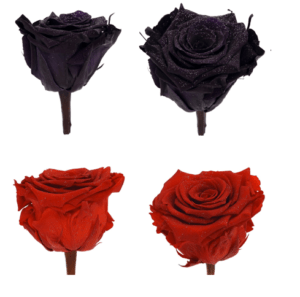 Now is the time, now is the place. Now is the time to help your recipient find the right place for their brand new preserved rose. They will never forget you!These special roses do not just come in one color. We have so many options for you to choose from. Whether your recipient likes darker colors or a brilliant rainbow, we have everything you need to make a memory last forever! Here are some pictures of the preserved roses that we offer.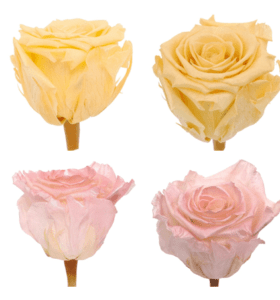 Credit: Mkt