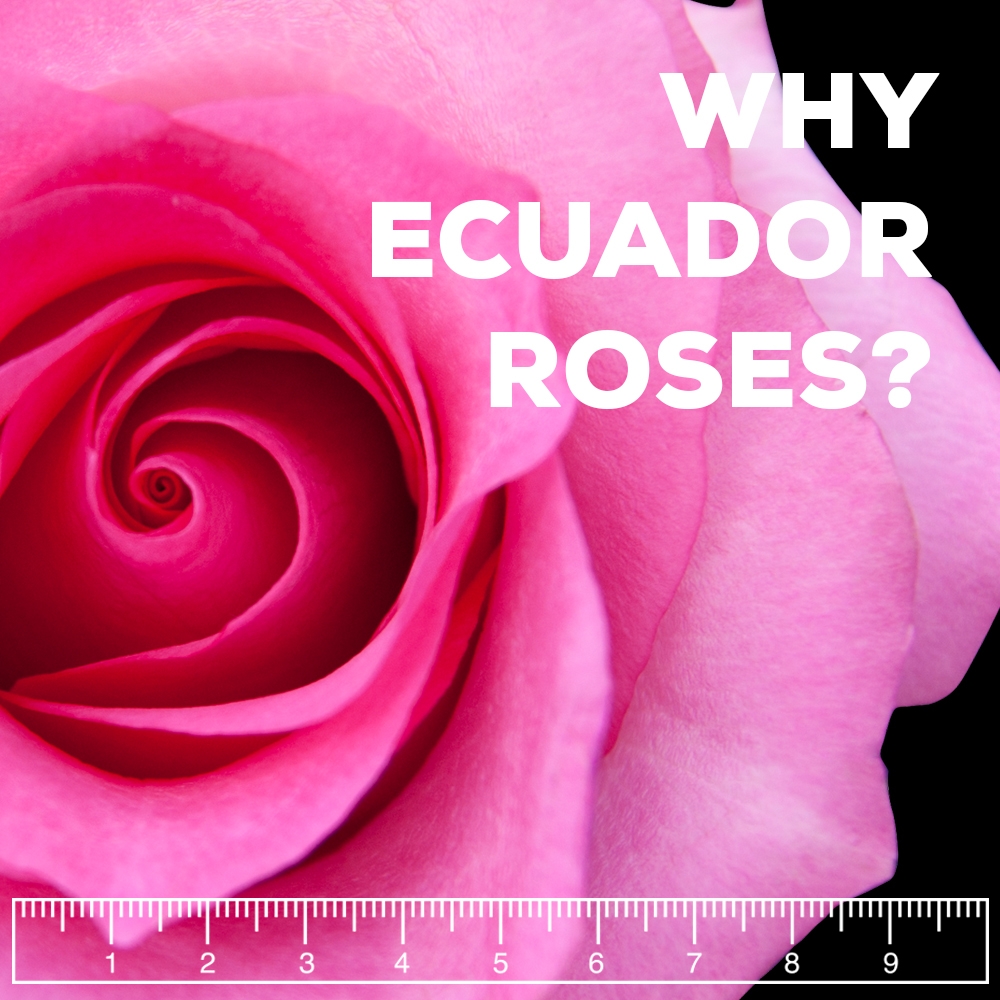 Wholesale Roses Ecuador – Why Are They The Best Roses In The World?
BUY ECUADORIAN ROSES – WHOLESALE
1. Size
First things first. We all know that size matters right? That is one of the reasons the best roses are Ecuadorian Roses, and are preferred over the roses from farms in Colombia, Holland and Africa. These are considered the best roses in the world, mainly due to their superior buds and blooms. Also another big advantage is their stem size. Ecuadorian farms are the only ones in the world that can produce roses with stems over 5 feet tall!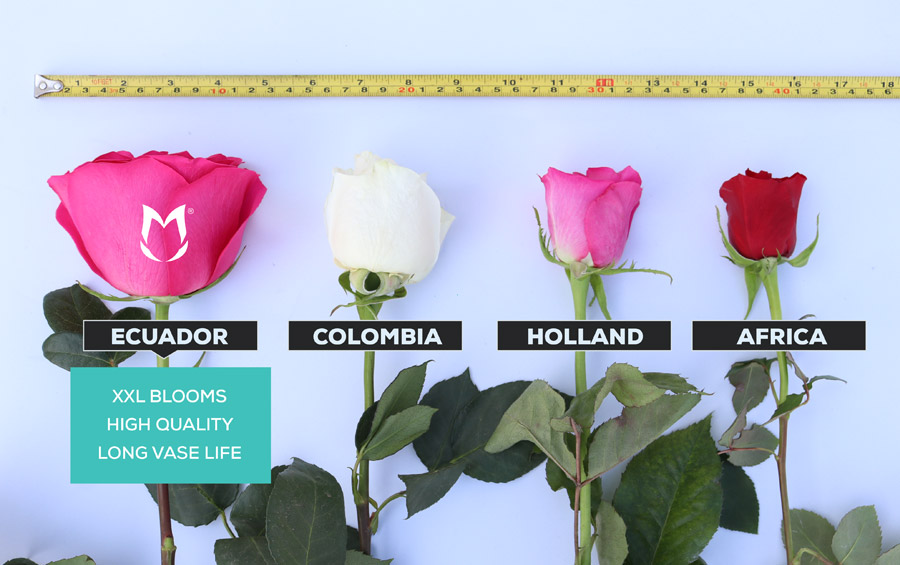 2. Vase Life
Yeah, roses are absolutely gorgeous, but as with all living things on this earth beauty comes to an end. When you purchase roses grown in Ecuador the beauty lasts longer. Thanks to the growing conditions on the Equator (the middle of the world), these roses are so stronger and will remain fresh for a longer period of time compared to roses from other countries.
 3. Growing Conditions
Ecuadorian roses have advantage due to the growing conditions. These roses get natural light year-round due to the country's location in the middle of the planet. Artificial illumination is not necessary in Ecuador. Most farms are at an altitude of between 2800 and 3000 meters above sea level. With farms being closer to the sun, the roses have the largest blooms and longest stems.
Ecuadorian Roses for all
Ecuador offers the best roses with the largest selection, 500 varieties, in the world in the most amazing colors. Natural colored roses like red, white, pink, light pink and lavander to the exotic tinted roses like black roses and rainbow roses. There are options for all occasions and for everyone. To get the most of these amazing flowers it's highly recommend to get them directly from the farms instead of local wholesalers.
Local or traditional wholesalers and flower markets usually purchase the roses from the farmers and store them for several days before being sold to the final consumer, florist or flower enthusiast. An online wholesaler like Magnaflor® developed a system called Cut on Demand.  This system basically means that the customer orders the roses online, and only then are the flowers of their preference cut and sent straight from the farms in 3 days! This process increases the vase life of the flower for the final consumer.
If you are looking to order Ecuadorian Roses, try Magnaflor®! You can order flowers straight from the farms online. Use the coupon WELCOME5 to get an instant 5% off your first order.
BUY ECUADORIAN ROSES – WHOLESALE
References:
http://rozen-valley.com/why-ecuadorian-roses-are-the-best-of-the-world/
http://www.lan.com/onlyinsouthamerica/ecuadorean-roses/
https://www.ft.com/content/eb5114d6-d846-11e4-ba53-00144feab7de