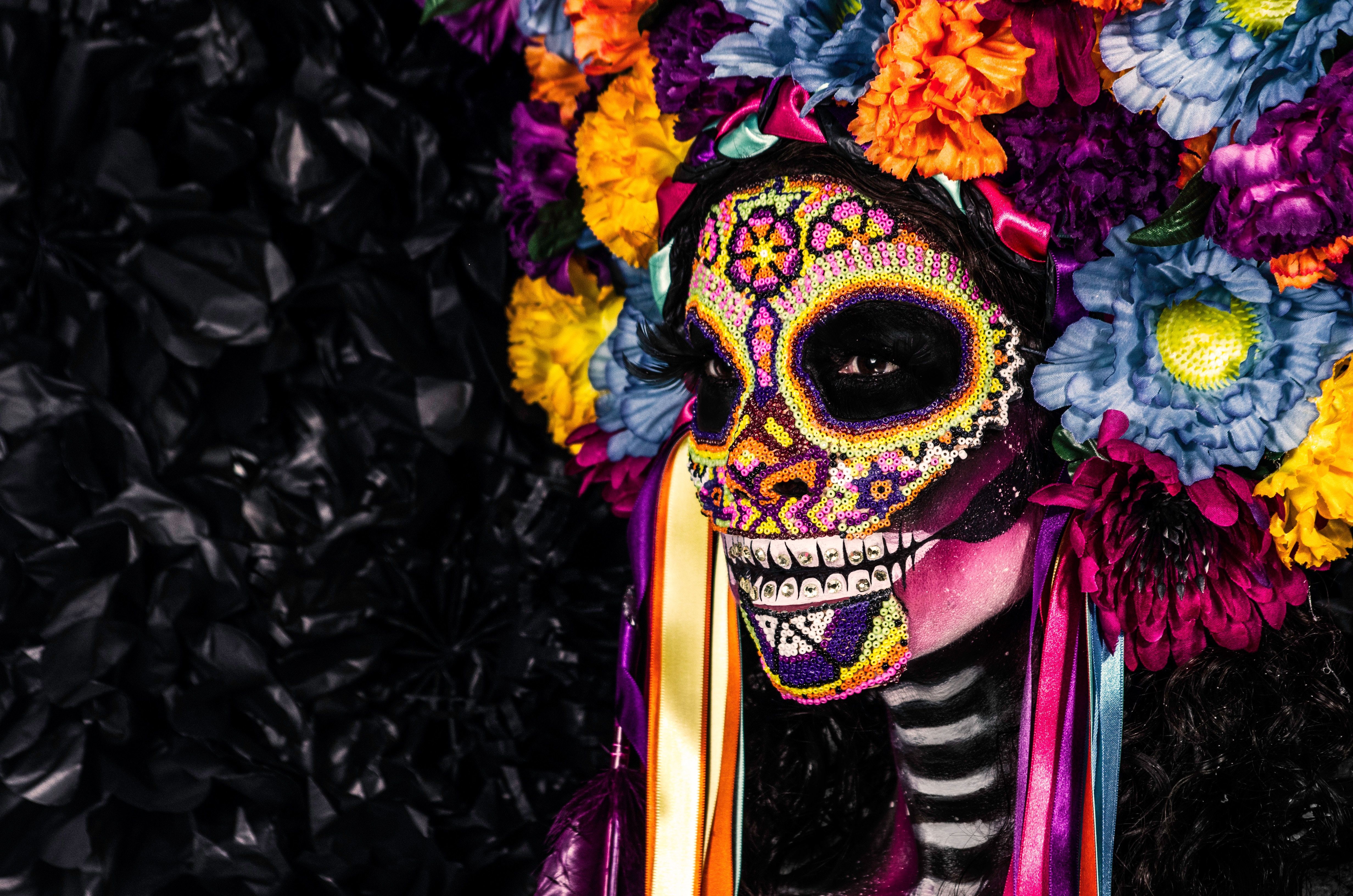 Day Of The Dead Wholesale Flowers
Do you know the story about the Day Of The Dead and our wholesale flowers called La Catrina?
Day of the Dead
The ritual dates back 3,000 years and people still celebrate it. Every November 1st and 2nd, people would visit the cementery. People visit where their families and significant others were buried. As a tradition, they would clean the thombs, play music, drink tequila and eat food. The Day Of The Dead, is a moment to remember those who left the world of the living. Today many countries worldwide have adopt this party even more in Halloween time. Cosequently, many of its traditions and characters of this season have become popular as La Catrina.
La Catrina
This female figure has more than 100 years of history. Firstly, this character, emerged as a mockery to the Indians who had become rich. La Catrina was created by the Mexican cartoonist José Guadalupe Posada. In addition, the original name of this character was La Calavera Garbancera. This word came from the garbanzo sellers, who pretended to be rich and wanted to hide their roots. Above all, today La Catrina, adorned with beautiful flowers, is a source of inspiration in many costume parties, inside and outside of Mexico.
The bulk wholesale flowers of Magnaflor called La Catrina, was inspired by this emblematic female character. Therefore, the bulk wholesale flowers collection is composed with blue roses, orange roses and pink roses. Style every moment and surprise this Halloween with flowers out of the ordinary.
Let's celebrate life with wholesale flowers and style every moment with Magnaflor!