COVID-19 impacts the market.
So as a florist you must be prepared…The new virus known as COVID-19 is having a very significant impact on world markets and florists are in large part being affected by their local businesses.Every day it becomes a bigger challenge since floral retail businesses mostly depend on the traffic of people as well as floral wholesalers, in the case of event organizers in the same way since all activities such as weddings, graduations are increasingly postponed.Thus, the impact of COVID-19 represents a historical fall in the stock market from which we must prepare.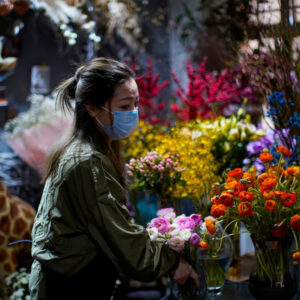 If you are a flower shop owner, take these recommendations into account in order to better cope with this stage and act without being affected by this global crisis. First of all, it is necessary to give a small but important review of what the coronavirus is. Coronaviruses are known to be an extensive family of viruses that cause everything from the common cold to SARSCoronavirus causing Middle East respiratory syndrome (MERS-CoV)This coronavirus strain was first identified in Saudi Arabia in 2012. So far, only a small number of cases have been described, and the data on its transmission, severity, and clinical impact are very limited. " WHO
Event organizers and flower wholesalers
In several countries, measures have been taken to stop the spread of the virus, in this case there are restrictions for all kinds of events in which more than 50 people are exceeded.So if you have a wedding or any event in the next 30 days it is better to communicate with your client and make sure that everything goes according to plan. Or in your case you can choose to reschedule the date.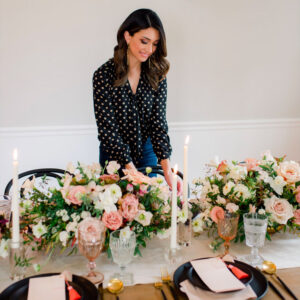 Please make sure and do not place flowers and other orders before you are completely sure of the event.
Protect yourself in your event or wedding contract
Analyze your event or wedding contract in detail so that you can protect yourself from any eventuality in the event of illness, client cancellations, cancellation of the place, orders to farms or rescheduling of the event, etc.This way you will be calmer before possible eventualities.
Communication, the most important thing
Maintain communication with your client through the different media (social networks, direct messages, mail) to ensure that all precautions are taken, you can choose to publish on networks the measures that your florist is taking in the event of this eventuality, your clients may notice your concern and they will thank you for taking it into account, so they can also feel more confident in your business.
Adopt new ways of communication
It will be the case that your customers want to make reservations or orders but they cannot do it in person for their safety, what if you do it by alternative means such as video calls on messenger or skype? The main thing is to stay active and provide the best service to your client.
Take action and protect yourself
Please protect yourself and also protect others. We must all be fatigued with all the news and precautions that must be taken into account to prevent infection.
Ask your workers and clients to apply a correct hand washing routine, something apparently so simple can save us.-Wash your hands frequently with a 60% alcohol hand sanitizer or soap and water for 20 seconds. This precaution kills the virus if it is on your hands.
Avoid shaking hands, there are new ways and they will be understandable.
When coughing or sneezing, cover your mouth and nose with your elbow flexed or with a tissue; Throw the tissue away immediately and wash your hands with an alcohol-based hand sanitizer or soap and water.
Avoid touching your eyes, nose, and mouth as your hands.
Disinfect surfaces that are frequently touched.As there are studies that clarify that COVID-19 is resistant to surfaces and can live on them for up to 5 days
Take action early, the pandemic is not expected to expand as significantly.If more restrictions are reached let us take the measures calmly and think about the good of the community.In the end the flowers make us feel betterDespite the circumstances and the fear that spreads more than the virus itself.It is good to remember that flowers can help us feel better and transmit our emotions.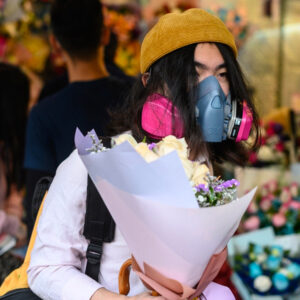 For this reason they will undoubtedly be an important part and you must be ready for your clients.Calm and our good energy will allow us to get out of this together.Credit: Vivian Bermeo