Cheap Roses in Bulk, Where To Buy Them?
Cheap roses in bulk? There are several benefits of buying bulk flowers.  If you buy large quantities, roses are always cheaper, in comparison of buying flowers from a florist.
There're certain benefits if you buy flowers from a wholesaler or grower. For example you will receive fresher flowers than if you buy them at your local florist, since the flowers will not be waiting on a middleman.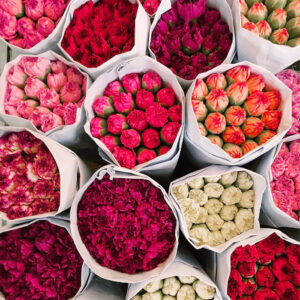 You will have more control over what your bouquet is going to look like, due to the ability to select the exact variety you want for your arrangement without fear of the growers or wholesaler will not be able to get them for you.
Buying your flowers from a wholesaler will help you to save money, skipping the chain of middlemen.
Another important benefit is the fact that you will be able to make your own arrangement and be creative with it.
At Magnaflor we offer flowers that come directly from the farm, the moment you place your order is the moment the flowers get cut.
The goal of Magnaflor is to offer fresh flowers directly to the client. Through the system of purchase on demand, only when the customer places an order, the flower will be cut and prepared for the shipment that takes only 3-4 days from the departure of the farm, in this way the customer receives the freshest flower possible, ensuring supreme quality and unbeatable flower duration.
Be certain that there are hundreds of brides and event planners that have created spectacular bouquets, centerpieces and flower arrangements by buying flowers from Magnaflor.
Buying cheap roses in bulk through a web shop will help you also save money, its more easy to browse through different websites, will help you compare different prices of companies. Buying flowers online will help you find rare varieties for your arrangement, some very difficult to find at your local florist's shop.
More information about Roses: https://en.wikipedia.org/wiki/Rose