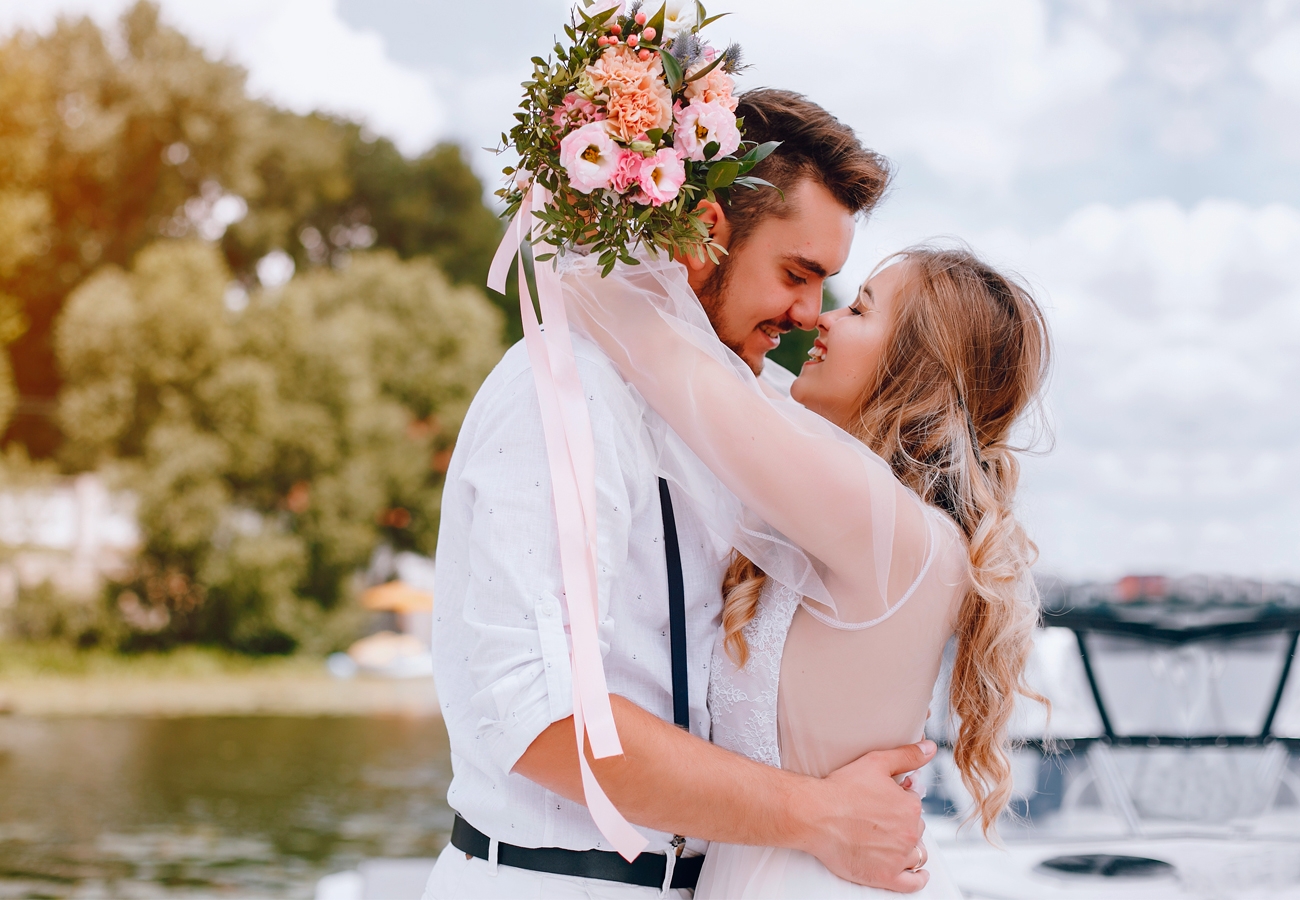 The Best Wedding Flowers You've Never Heard Of: Part 1
At Magnaflor we have the best wedding flowers. Wedding flowers are always the stars at any wedding. If the couple isn't careful an impressive floral arrangement or top quality flower can overshadow the couple themselves! Classic varieties come in white, peach, cream and lavender. But luckily there is a place in the world that is blessed enough to be able to grow more than just those colors and many different varieties. That place is Ecuador.
This is the first part of a multi-part series that explores beautiful, but to many in North America, unknown varieties of roses that would look amazing in any wedding. Whether you are a bride, bridesmaid, groom or a wedding planner/floral designer, you are going to want to join me in this journey of unknown rose varieties.
This beautiful flower has a very delicate soft orange/peachish center with bold dark red edges. To put it mildly, these are truly a unique breed of rose. This variety has it all and connects with the soft and bold sides of the human personality. When you are in its presence you will see the power that it holds and the energy that this flower brings to any event, indoor or outdoor, is contagious. These flowers are appropriate to adorn both the bride and the groom because who says you have to go with the classic white and red? The peachy orangish red outer petals contain some of the most beautiful color blending found in nature. The colors go perfectly with a white dress and black a tuxedo, and bring out the strength and beauty of the wedding ceremony. The awe that these flowers inspire goes beyond what you would find for a classic red, white or peach rose.
You will most certainly be asked by many friends or guests to name the rose variety on display. You can proudly say, this is a Fidji, grown in Ecuador, home of the best wedding flowers.
Pictured above: Fidji Rose
Credit: Austin Stewart